Interview from Tunisian Reporter 2022-08-05
Interviewed by a Tunisian reporter.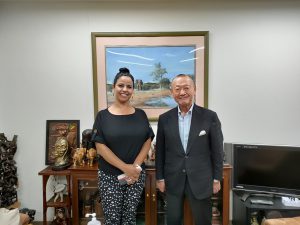 関連記事
We had the opportunity to talk with Mr. Frigenti and Mr. Matsuyoshi, CEO of the Global Partnership for Educati […]
On December 9, the United Republic of Tanzania celebrated its 60th anniversary of independence. As part of the […]
The Chairman visited the Republic of Angola from October 11 to 14, and met with important people.