Interview from Tunisian Reporter 2022-08-05
Interviewed by a Tunisian reporter.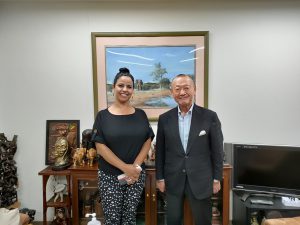 関連記事
The Chairman visited the Republic of Tunisia from Jun 12 to 16 and met with important people.    
This date is for members only. Should you have any questions to be AFRECO member, please contact us through th […]
We visited His Excellency Xavier, Ambassador of Angola, who is leaving his post.