Connecting Japan and Africa with economics, culture and dreams
In the 1960s, many African countries became independent and tried to be economically self-sufficient by utilizing their abundant natural resources. While they demanded investments and technologies from the other countries, Japan was experiencing rapid economic growth and was attracted by the African great natural resources. Under the circumstances, the Association of African Economic and Development Japan (AFRECO) was established by influential political and financial circles in 1970 to promote economic cooperation among Japan and African countries.
AFRCO is to deepen economic and cultural exchanges, nurture the friendship between African countries and Japan, and contribute to mutual prosperity. AFRECO focuses on cooperating economic activities at the grassroots level and on creating projects in African countries that could have economic impacts on the Japanese government and corporations.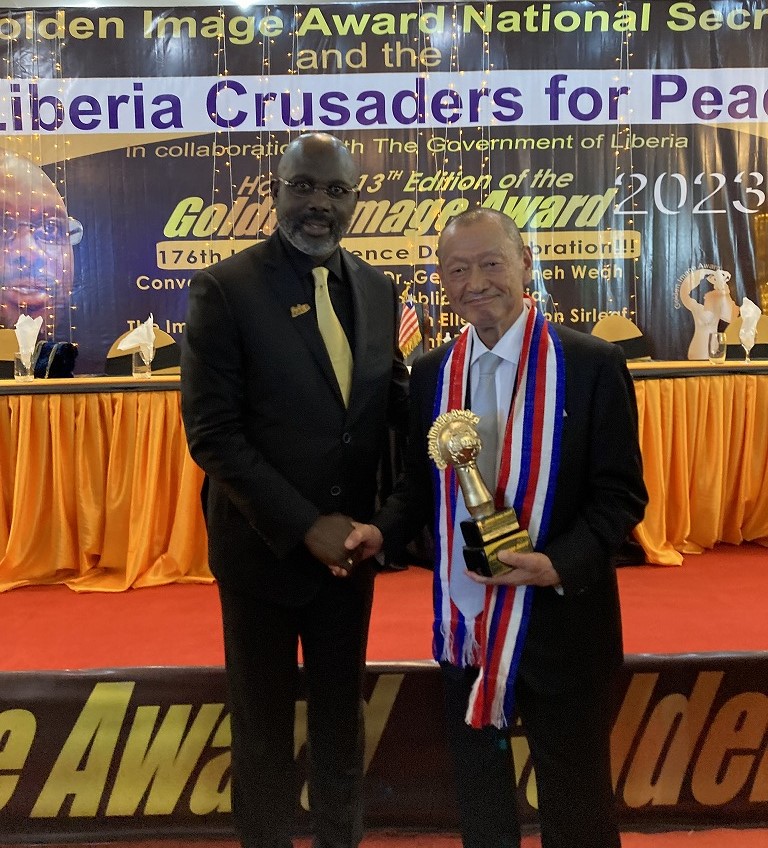 Golden Image Award ceremony in Liberia
The 8th Tokyo International Conference on African Development (TICAD 8) was held in Tunisia on August 27 and 28, 2022. They limited the number of participants, companies and exhibitions due to COVID-19. The side events were only online. In addition, unfortunately, the Japanese Prime Minister could not attend. However, the small number of participants does not mean any achievement. The Japanese approach of focusing on "people" and "quality" seemed steadily taking shape, and TICAD should continue along this path.
While Africa faces many challenges, such as excessive debt, environmental problems, fragile infrastructure, and poverty, TICAD, under the pandemic, has renewed our awareness of the importance of raising healthcare. People's health creates the labour force, food and infrastructure, leading to economic development. As the global economy and politics are dysfunctional due to COVID-19, African countries are being asked to be autonomous. AFRECO has achieved a certain degree of success in its attempts to materialize projects at TICAD 8, based on the research and activities in the health sector that it has accumulated through TICAD VI and TICAD 7. At the same time, all of these projects have only just begun. In the future, we would like to focus on developing these projects and spreading their impact throughout Africa, using Tunisia as a gateway.
In addition to healthcare, water and energy are vital to the development of African countries. We need safe drinking water and stable, large-capacity clean energy not only for our daily lives but also for the development of the industry. We have several significant projects that we have been working on with AFRECO members in these fields. We want to make every effort to bring them to fruition early.
We would also like to focus on agriculture to increase the self-sufficiency rate of the African continent, which is on the verge of a population explosion, and on the fisheries industry, which is still largely untouched in many areas, to realize a symbiotic relationship with Japan.
Tetsuro Yano,President of AFRECO